ProHome® of New England is a franchise operation of ProHome® International, serving single family and condominium Developers, Builders and their Homeowners in Massachusetts, Rhode Island, southern New Hampshire and eastern Connecticut since early 2003.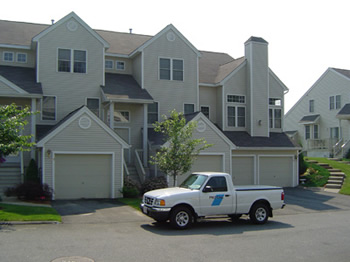 ProHome's Warranty Management and Callback Service began in 1983 by several home builders concerned about delivering the most cost effective warranty service available. Jack H. Salmans, a licensed residential and commercial builder, is the CEO and founder of ProHome International. Mr. Salmans developed the original concept of a Third Party Builder's Warranty Service. He is considered a national expert in Customer Service and Callback Systems and has been featured in numerous industry related publications, as well as being a keynote speaker at national home builder shows and conferences. Mr. Salmans is also an NAHB "Meet the Experts" Warranty Callback Authority.
This experience of servicing thousands of Home Builders nationwide has enabled the company to develop the most comprehensive Warranty Management and Callback System available. This system provides both the builder and new homeowner a nationally accepted written warranty, a local professional service staff, and unprecedented industry leading customer service procedures...right where it counts - out in the field.
ProHome® of New England brings this national knowledge and experience to a local level. Staffed with professional, customer service and construction knowledgeable persons, we understand the ever changing New England building environment and culture. With a continually growing customer base, the strength of a national company with convenient, reliable local service, we feel best equipped to manage your home warranty needs.